Meet the Balanced Spine Center Team
---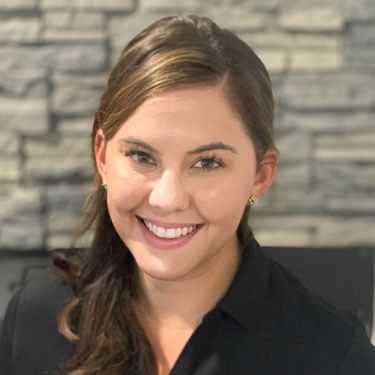 Daniella – Back Office Manager
Daniella is the friendly face that handles back-office daily operations. Having grown up in Clermont, she is thankful to the community for welcoming Balanced Spine Center with arms open. Daniella studied and obtained a bachelor's degree in Hospitality Management and Sports/Event Management at Florida International University. Growing up she suffered from chronic migraine headaches on a weekly basis. These debilitating headaches caused her to miss work and school often. She began NUCCA treatment at the school of Palmer Chiropractic and since then, her headaches have been few and far between. She is thankful for this Chiropractic niche and loves to hear the positive stories patients have to say about NUCCA care.
As a new mom, Daniella enjoys spending time with her family and friends more than ever! Her free time is often spent by the water (lake and ocean!), reading and traveling. "Si, Daniella Habla Español!"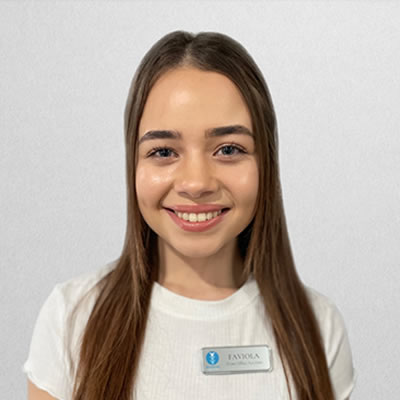 Faviola – Front Office Manager
Faviola was born in Puerto Rico. She moved to Florida and has lived nearly half her life in both places. Currently, she is working to obtain an AA degree with a long-term goal of pursuing a career in the medical field.
At an early age, she learned the importance of taking care of one's health. Influenced by a family full of medical members, she was educated on the importance of health hygiene from the inside and out. Her years of professional experience shines through in her care for customer service. She is an avid believer of natural, non-invasive approaches to health care. This appreciation led her to begin care at Balanced Spine Center where she met Dr. Portela. Through her own NUCCA care journey, she has been relieved of the neck pain and back pain that once inhibited her life. She is thankful for the outstanding results of NUCCA care!
Outside of her receptionist duties, Faviola enjoys spending her time at the beach, reading, punch-needling (a modern form of embroidery), traveling and attending concerts.
Faviola is fluent in Spanish. "Si, hablo espanol!"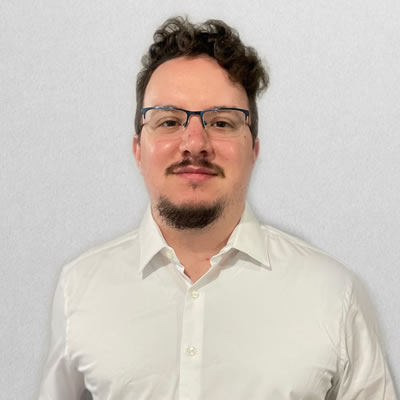 Mike – Chiropractic Assistant
Mike was raised up and down the east coast spending most of his adolescence in Union, South Carolina and Jacksonville, Florida. Clermont became his home in 2017 where he has worked a myriad of jobs, including GameStop, Disney World, and as a mobile notary.
Plagued by chronic pain as a result of many knee injuries, Mike can personally attest to the benefits of NUCCA care having been a patient of Dr. Portela for the last couple of years. Within a few months of care, Mike gained mobility, and stamina on his feet. The pain that affected him for nearly a decade is no longer a hindrance to him.
Mike's hobbies include reading, video games and TTRPG (tabletop role playing).
---
Balanced Spine Center Team | (352) 708-5333