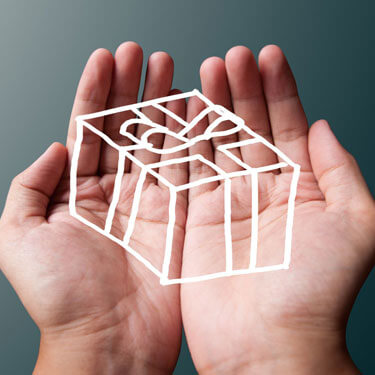 Balanced Spine Center Testimonials
What Our Clermont Patients Say
At Balanced Spine Center we love when patients share with us their ongoing experience. Check-out these patient stories and read how NUCCA has impacted their lives and how it can do the same for you and your family!
Share your stories too! Click here to send us your feedback so that we can help to spread the word about the benefits of natural Balanced Spine Center care.
For more information or to schedule an appointment call or email us today.
---
Severe Migraines Gone
I struggled with migraines almost every day. They were so debilitating that I had to medically withdraw from college. Since receiving care at Balanced Spine Center, I have only had 2 migraines! I'm so grateful that I can now spend time with my family and hang with friends.
– Allison M.
My Quality of Life Would Be Unbearable Without NUCCA
I had two discs rupture in my neck and had to have surgery. Five years later, I started experiencing extreme pain and lost complete use of my left arm again. I knew I would likely need another surgery. The pain was so great that at times, I was suicidal. My other doctors just wanted to give me more medication which causes other problem, never a solution to of the cause of my pain. Accidently, I came across NUCCA in hope to forego further surgery. My quality of life without NUCCA is unbearable. I am so grateful to have Dr. Portela and Daniella.
– Dawn A.
Low Back Pain Scare
In 2016 I began to experience lower back pain and numbness, tingling and weakness in my legs. My MRI showed herniated and bulging discs with nerve impingement. I was referred to PT and pain management. In March of 2017, with little improvement a friend referred me to Balanced Spine Center. By mid-April, I felt the best I've felt the Pain and numbness was 75% gone and I feel I'm getting my life back.
– Julie G.
Relief from Trigenminal Neuralgia
I've been treated by MDs every February since 2012 for suspected sinusitis and allergies. After testing, an ENT and allergist specialist discovered I was not allergic to anything. My horrific face pain episodes led me to a Neurologist which diagnosed me with Trigenminal Neuralgia (TN). They prescribed Gabapentin and sent on my way. Scouring the net for alternatives to "standard" chemical drug therapy, I discovered NUCCA. After 4 treatments, I have seen improvement not only to the number and degree of pain during my episodes but other things as well. My experience with Dr. Portela and his wife has been wonderful. NUCCA helped me gain confidence in the hope of finding remission rather than being caught up in drug therapy to cope with the pain for the rest of my life. Their desire to help people improve their quality of life is visible. Thank you so much.
– Jerry M.
Lower Blood Pressure
I have been on blood pressure meds for 25 years and am able to start lowering the dosage. I have a lot more energy and am grateful to Dr. Portela for his concern and help.
– Mike T.
40 Years of Chiropractic
I have chronic back pain. Sitting, bending or standing for long periods of time causes pain. This has been my problem for 50 years, and I've been going to a chiropractic for over 40 of them. It was a God sent message that I found Balanced Spine Center in my church bulletin. After just 10 visits, I can feel an amazing difference. Thank you Dr. Portela!
– Otilita F.
Healthy at Ninety
I was ninety years old when I visited Balanced Spine Center for the first time. My prolonged pain in my neck, dizziness and numbness in my legs was the reason for my initial visit. The neck pain was gone, and I rarely had any trace of the dizziness. I can truthfully say that Dr. Portela is a very special person and a totally gifted physician. I highly recommend!
– Anthony D.
Hips Don't Lie
I came to Dr. Portela for a lot of hip and shoulder pain. Dr. Portela took time to listen and understand what my ailments were. He asked questions and educated us on why my body was causing these things to happen. I feel better than I ever have! Dr. Portela is kind, caring and ensures that you understand your own health.
– Cathy G.
Neck Pain Diminished
I feel safe and secure knowing they are taking care of such a vital part of my body- my spine! I stand straighter and internally feel my body growing healthier. I have yet to have any neck pain. Thank you Balanced Spine Center.
– Lara B.
Upper Cervical Difference
I have been seeing Upper Cervical doctors for more than 10 years. If I am not regularly seen, my overall health begins to suffer nausea, fatigue and imbalance comes back resulting in meds. I found Balanced Spine Center and noticed an improvement to my health after the second visit with Dr. Portela! He is knowledgeable, caring and his office is very welcoming. I am truly thankful for improving the quality of my health again. I can enjoy each day and stay active.
– Margaret N.
---
Balanced Spine Center Reviews | (352) 708-5333